Here are my refridgerator dills from this years garden. Notice the big heads of dill in there along with garlic and a small pepper.  I haven't opened these yet. I have to baby them along this year because my cucumber harvest was pretty poor compared to other years. The dill though???? Always good. It just reseeds itself year after year. 
Here is a Potato Salad recipe using dill that you might like to try. Got it from The Complete Book of Herbs.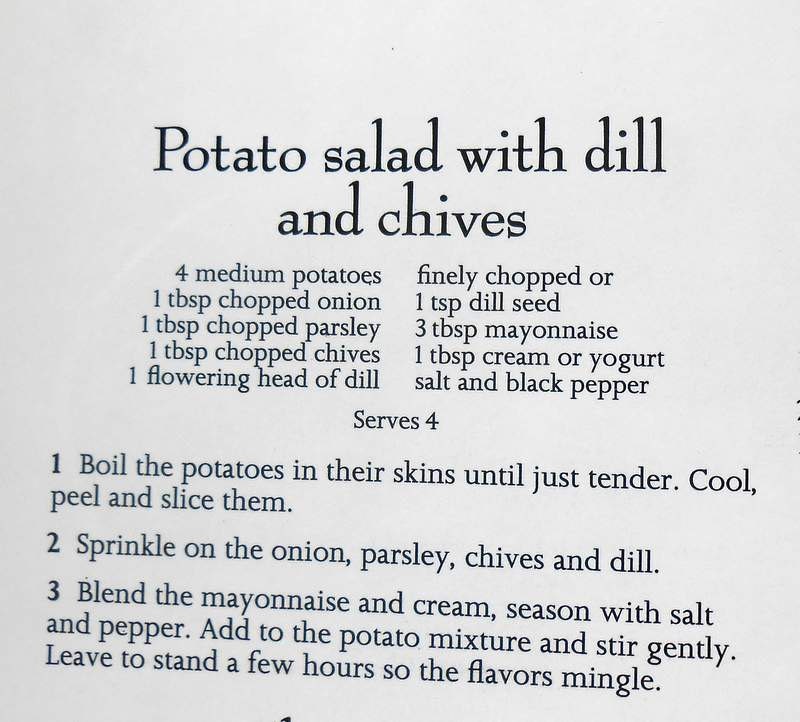 There are some great You Tube videos on how to dry dill. Basically, so easy. Just lay the long fern like fronds right on the trays and dry on the herb setting. 
Much easier than trying to cut it first. 
Used the most for making dill pickles, this herb is also great with fish, especially salmon. Sprinke it on before grilling, either fresh or dryed. Add it to a tartar sauce for the fish. Use the whole seeds, too. They can be ground and added to mayonaise or herb butters. 
Eating dill is a good way to get extra calcium. It is also high in dietary fiber, and a good source of iron and magnesium.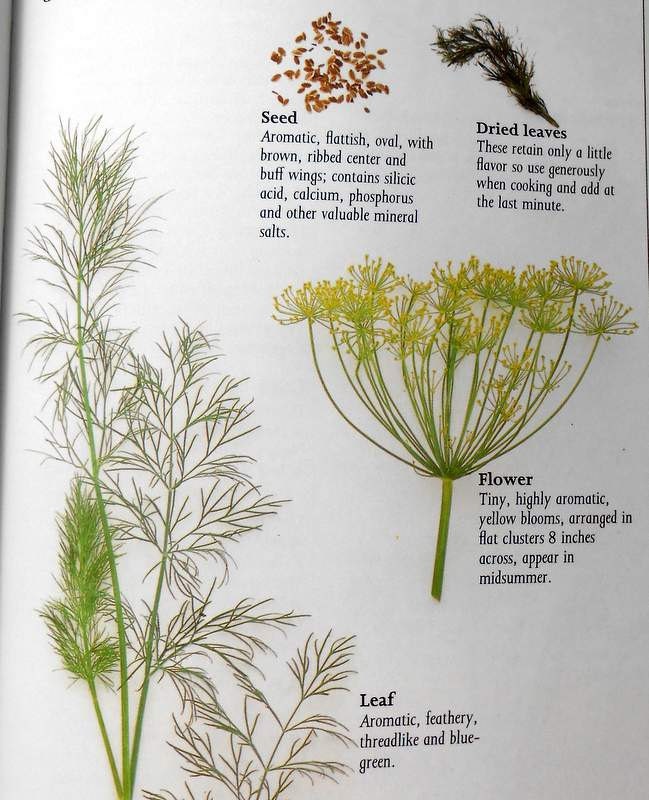 Next summer, why not try growing dill. If you don't have a vegetable garden, try it in your flower beds. It looks pretty all summer long.  Then make some pickles just as the seeds  are coming on.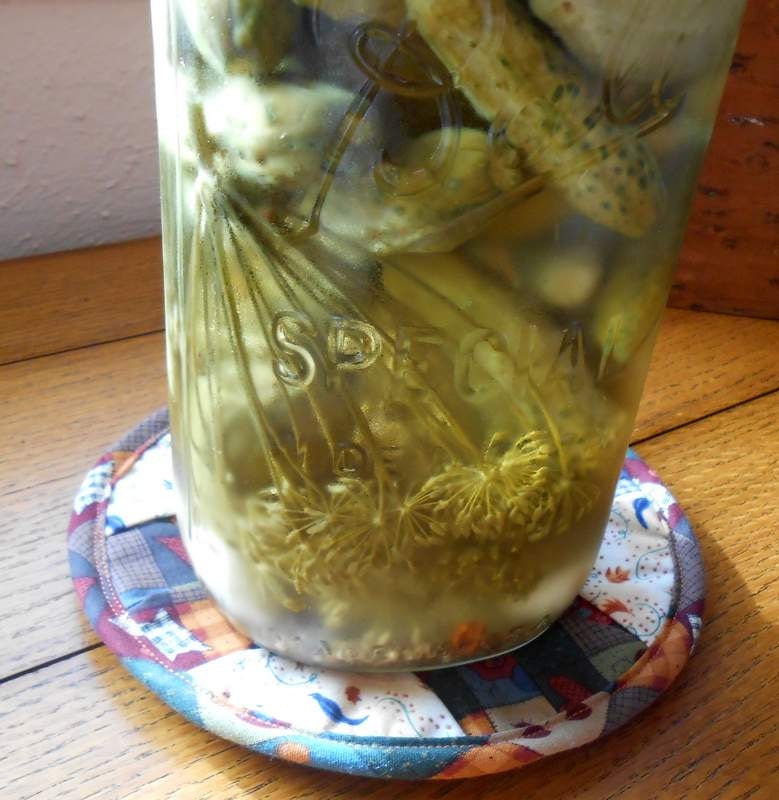 You can't go wrong with dill. It just kind of grows all by it's self.