My favorite cookbooks are those with interesting artwork. And, those that are spiral bound. And, last but not least, those with good sounding recipes. I say 'sounding like'  because I have not actually made them , but after years before the mast, RE: the stove, you begin to get a feel for what will turn out to be a great recipe for your family and what will be ho hum.  What will make them say Yum instead of Yuk! 
   One of the most humorous cookbooks with great artwork of pigs might be one of my all-time favorites. It also has a hidden spiral binding and great sounding tried and true recipes. Here is the back of To Market, To Market presented by The Junior League of Owensboro, Kentucky.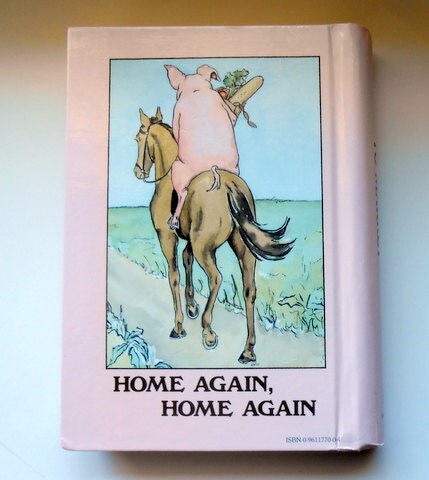 Here are some photos of the interior of this cookbook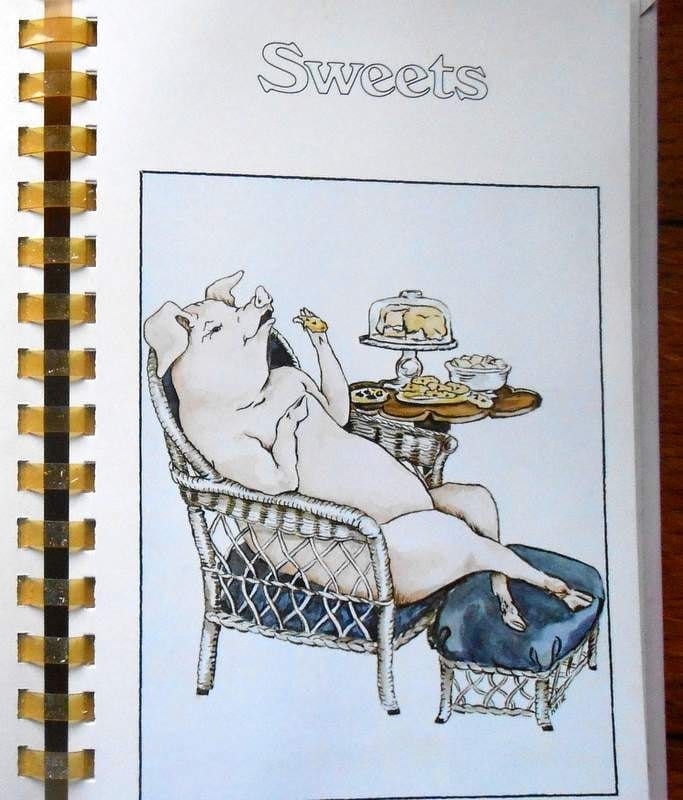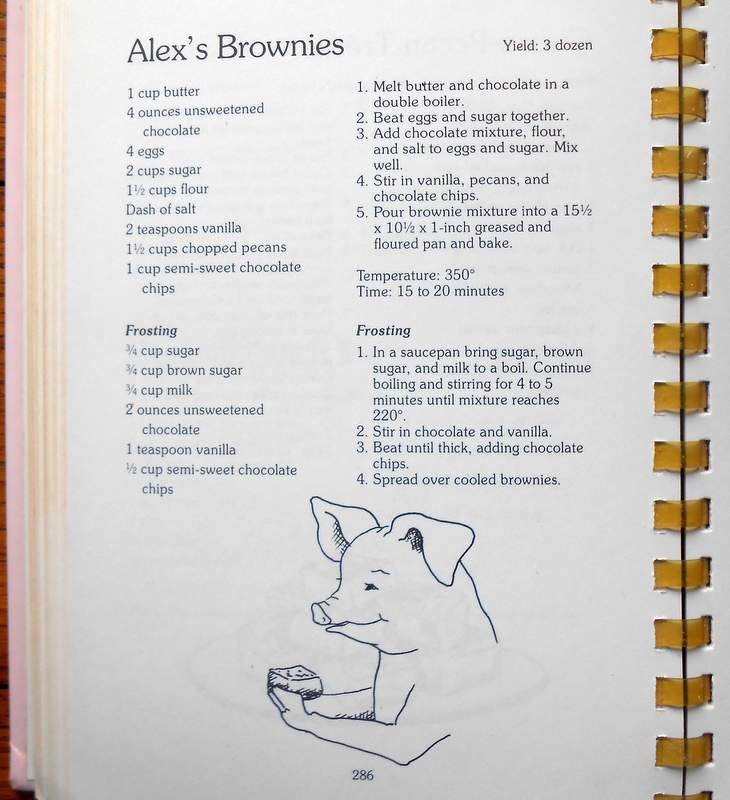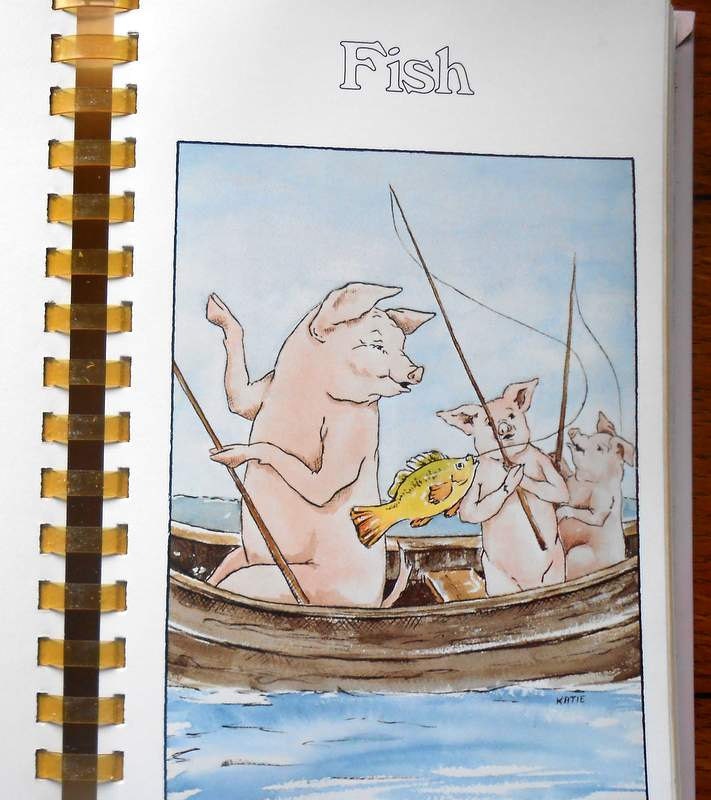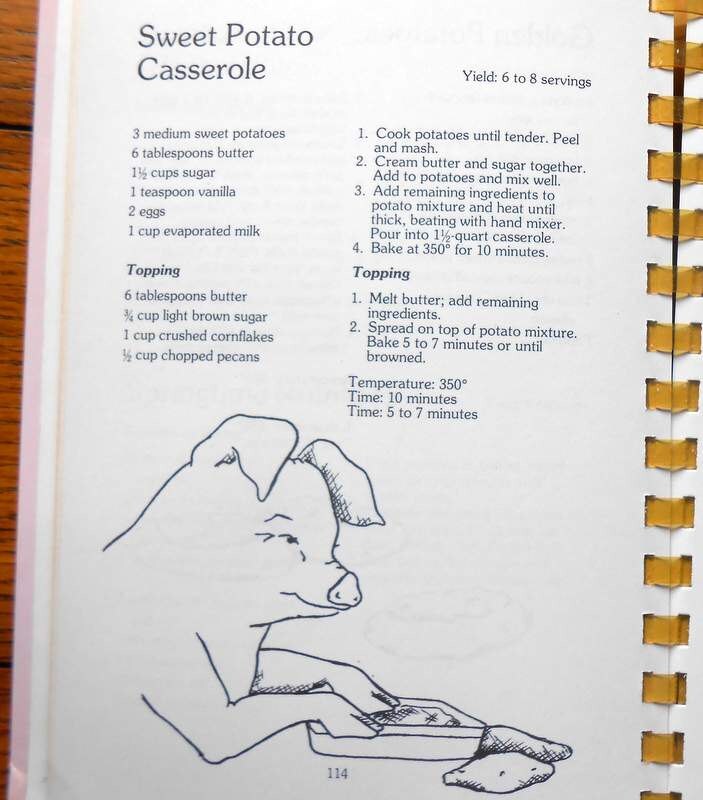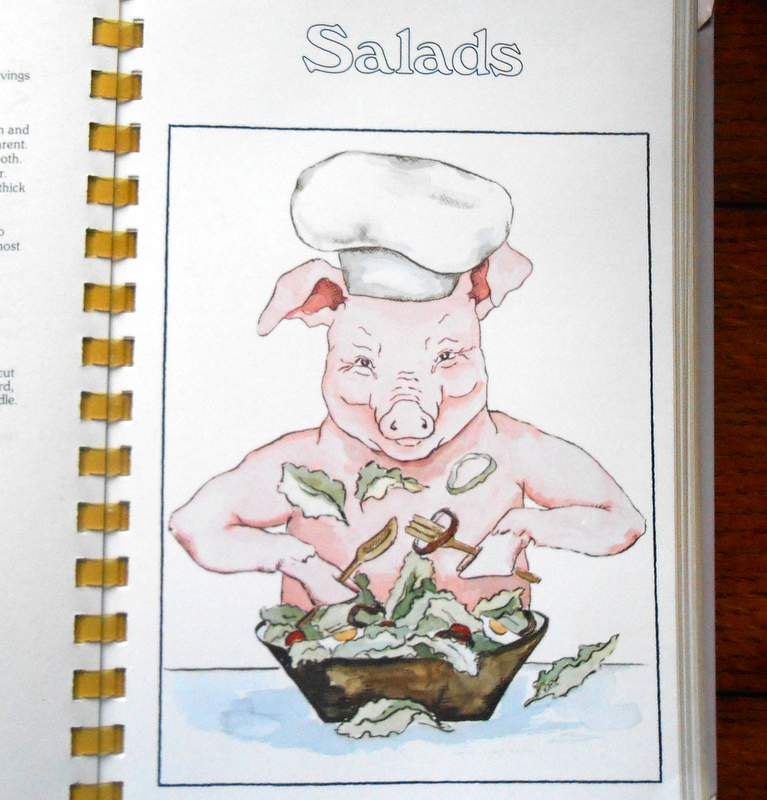 To purchase this book and to read more about it, follow this link.
https://alderhillfarm.patternbyetsy.com/listing/196888343/to-market-to-market-cookbook-pink-pig-jr
Thanks for reading my blog.