Whew! It's been hot here in the Pacific Northwest these first days of Aug. 2017. After a very L-o-n-g rainy spring we started to enjoy very pleasant summer days. While the rest of the country sweltered, we stayed in a perfect weather pattern of warm days and cool nights. And, then, we got our comeuppance!  It suddenly got hot!   It showed on the weather maps yesterday that Oregon was suddenly the hottest state of all. What??? We never get that title. It is even hot here on the Oregon coast where we always have a cool ocean breeze in the afternoon. Some days a breeze is putting it mildly. It can be more like a tornado. So, where is said breeze? Gone. Just gone!! I swear, I will never complain about it again.  Because I am hot. And, we are not used to hot. We have no built up immunities to hot. When the temps here reach 75 and we go outside, we instantly say…"Oh, it's so hot! When did it get so hot?" And, so on. We try very hard to stay on the coast in the summer so as not to become uncomfortable. Yes…I know. Cars have air conditioning, but you have to get out eventually.
  So, I was going to show you some lovely blues in my garden and then I got going on how hot it is. Blue is such a cooling shade. (See, there I go again.) Blue flowers always go well with other colors and compliment them. We grow blue Hydrangeas very well here because of our acid soil. I have several deep blue ones and a couple of lighter blue ones.  If you buy a pink Hydrangea and plant it thinking it will always be pink….well, no. It eventually turns blue unless you give it tons of lime. Even then, it's iffy.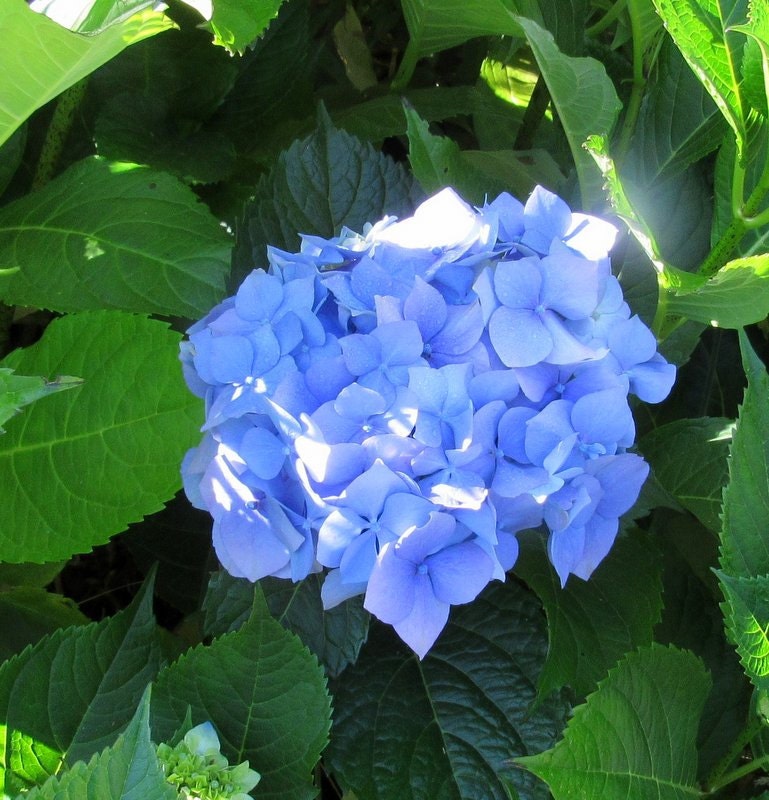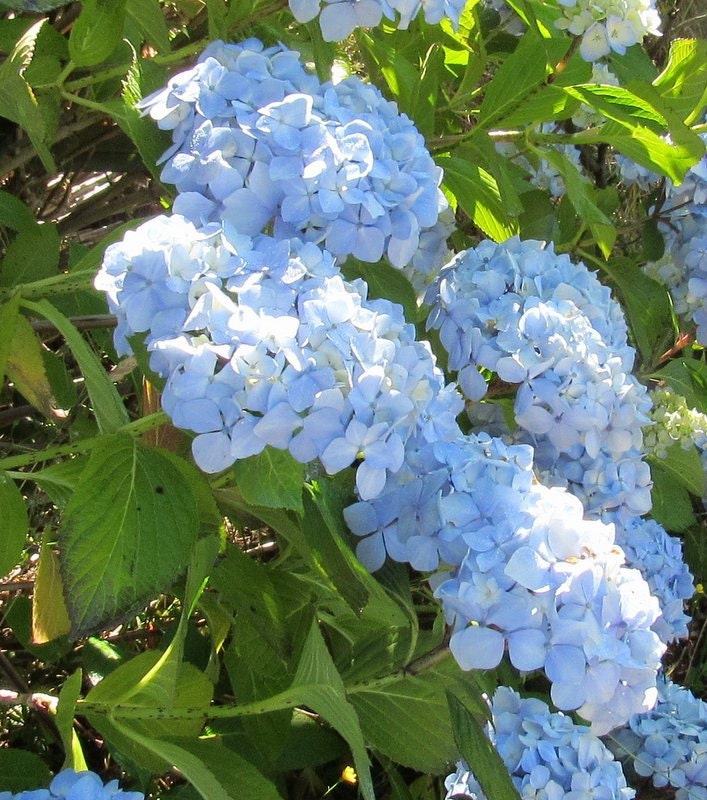 I found the most beautiful blue sage a couple of years ago. A perennial. Its shade of blue is just heart stopping. It is called Crater Lake Blue. It is just now starting to bloom. I don't think it likes really cold winters, though, because I sent some seed to my Montana son and they came up and bloomed for him, never to be seen again.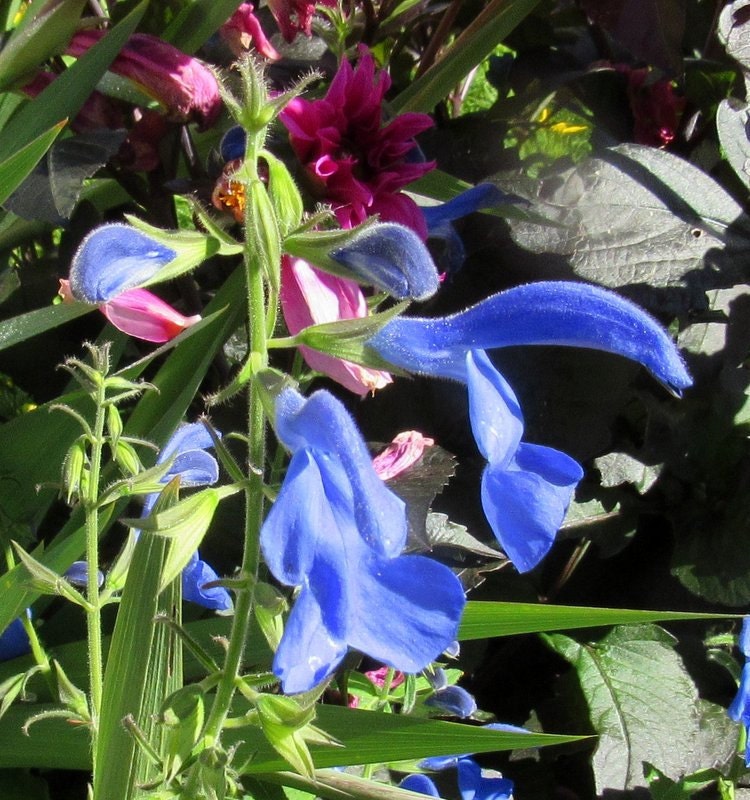 I must mention the borage I grow in my garden. I let it reseed every year and boy does it! But, it is so easy to pull if it isn't where I want it to grow. Bees love it. They are all over it from morning to evening, every day. I try to have borage near my cucumbers and squash to get good pollination.  I can see my garden from the kitchen window, and in the morning the blue flowers of the borage look like a lovely blue haze. Just beautiful.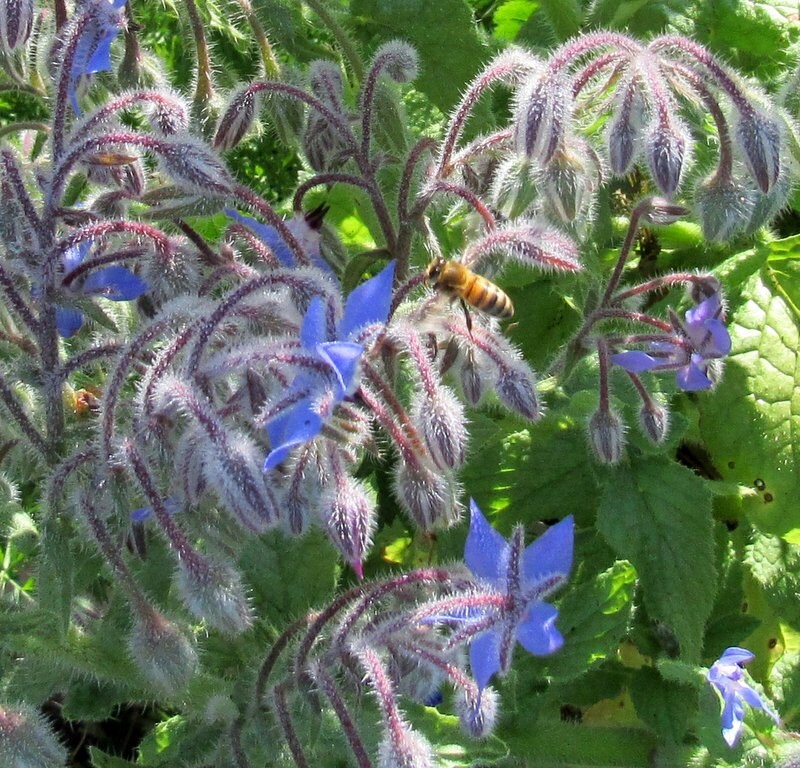 I love this time of year…..hot or cool.